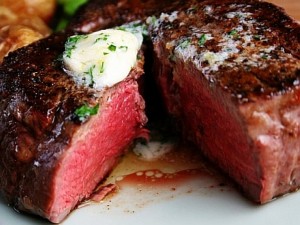 Lighthouse Sound is excited to announce the launch of a new Sunday Brunch Menu and A La Carte Dinner Menu!
Chef Jim Lewis has dedicated countless hours creating a new menu which includes exciting and delicious items. The new menus were released this past weekend which many guests seemed to enjoy!
While many popular items stayed on the Dinner Menu like Crab Cakes, Salmon and Prime Rib – Chef Jim Lewis created many new ones.  A popular item we saw this past weekend, was the Honey Lavender Salmon. The Salmon is glazed with a Honey Lavender Flower and topped with Roasted Grape, Savoy Cabbage Slaw with a side of Warm Peppered Potato Salad; this item will leave you wanting more!  But, the Veal Saltimbocca is a House favorite – Scaloppini Veal, Proscuitto, Sage and Gruyere Cheese topped with a Sherry Demi-Glace.
The creativity of Chef Jim Lewis even took the traditional items above and beyond. For example, A Filet Mignon served with a Blue Cheese Herb Crust and a Burgundy Reduction.  While compliments rolled in from guests on Friday and Saturday night, this left us very anxious for the release of the Sunday Brunch Menu.
The Sunday Brunch Menu offers options for a Healthy Start like a Fresh Fruit Bowl to Choice of a Strawberry, Blueberry, Banana, Mango or Melon Smoothie! If you are looking for something a bit more filling, we offer many delicious House Specialties.  For example, The Lighthouse Benedict. This offers a bit of a twist from the Classic Egg Benedict. Served with Crab Dip and a Chipotle Bacon Hollandaise Sauce, this item has received a 5 star review! Or, how about something for the sweet tooth! The Cinnamon Bun French Toast will be sure to cure the craving.
Sunday Brunch is served every Sunday until 3:00 p.m. Enjoy a delicious meal with a breath taking view!
For more new items, be sure to check out our menus located in the "Dining" section of our website. If you have any questions about our new menu items, please feel free to call or ask your server. We are always happy to help.
Thank you,