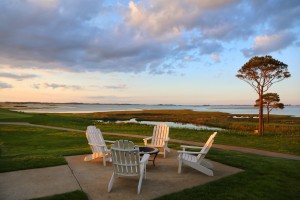 Despite the rain and dreary weather, May held a lot of excitement for Lighthouse Sound. Hosting multiple Weddings, Golf Tournaments and busy nights at the Restaurant, we welcomed many familiar and new guests!
While the sun only made a few appearances this past month, we saw many guests still enjoy all of what Lighthouse Sound has to offer. From the Golfers enjoying entertainment in the Lounge, guests trickling in for Happy Hour, Wedding Ceremonies utilizing the gazebo and many locals who could not resist their favorite Lighthouse Sound Entrée; we are very eager for the start of June.
As Summer kicks off, we offer daily dinner and lunch specials such as, a Mediterranean Pasta Salad with Grilled Chicken or Fresh Mahi-Mahi with Fruit and Mint. The Restaurant offers delicious menu selections for all ages and is the perfect location for a family outing.
Lighthouse Sound has a great line up of Entertainment this month which we are excited to announce!
Everyones favorite soulful singer, Suzette is back! Performing Saturday, June 4th and Saturday, June 25th. Suzette's Smooth Sounds will be in the dining rooms from 6:00 to 9:00.
Fun Fridays continue! Kick the Weekend off the right way at Lighthouse Sound in the Lounge.
Bob from Opposite Directions on June 10th from 6:oo to 9:00 & Jon Pheasant on June 17th from 6:00 to 9:00!
We welcome a new performer to Lighthouse Sound on June 24th from 6:00 to 9:00! Notes on the Beach, featuring Jeff Cooper will be performing iconic American Jazz! Mr. Cooper has performed at the Kennedy Center, National and Ford's theaters, Wolf Trap, and most recently on Broadway. We are very excited to host Mr. Cooper and welcome him into the Lighthouse Sound Family!
As always, we thank you for visiting our site and hope to see you in soon!
If you have any questions or would like to set up a reservation, please feel free to call at 410.641.1199
Thank you!